Welcome
We are delighted to have two musical/theatrical experiences for you to attend:
Which show is my actor in? Friday classes perform in the Red Cast/Earlier Time Shows. Tuesday classes perform in the Blue Cast/Later Time Shows.
(Garden Players 'Switch It Off' is a sponsored project of Fractured Atlas, a non-profit arts service organization. Contributions for the charitable purposes of Garden Players must be made payable to "Fractured Atlas" only and are tax-deductible to the extent permitted by law.)
Want to make a tax deductible donation? Donate to our project through Fractured Atlas.
Active Fundraisers
We're currently raising money! Visit the fundraising pages below to learn more.
Program Ad Sales
The playbill is a wonderful local business advertising opportunity and cherished keepsake! Please help us fundraise for our show and enjoy the beautiful playbill personalized for you! You can see last year's Your Turn playbill here: http://tiny.cc/yourturnplaybill2022 You can see our past Switch It Off playbill here: http://tiny.cc/SwitchItOffPlaybill2018 Sending payments directly through Zelle avoids service fees. Send your Zelle to [email protected] (Memo:your actor and/or business) and email us your content.
Learn More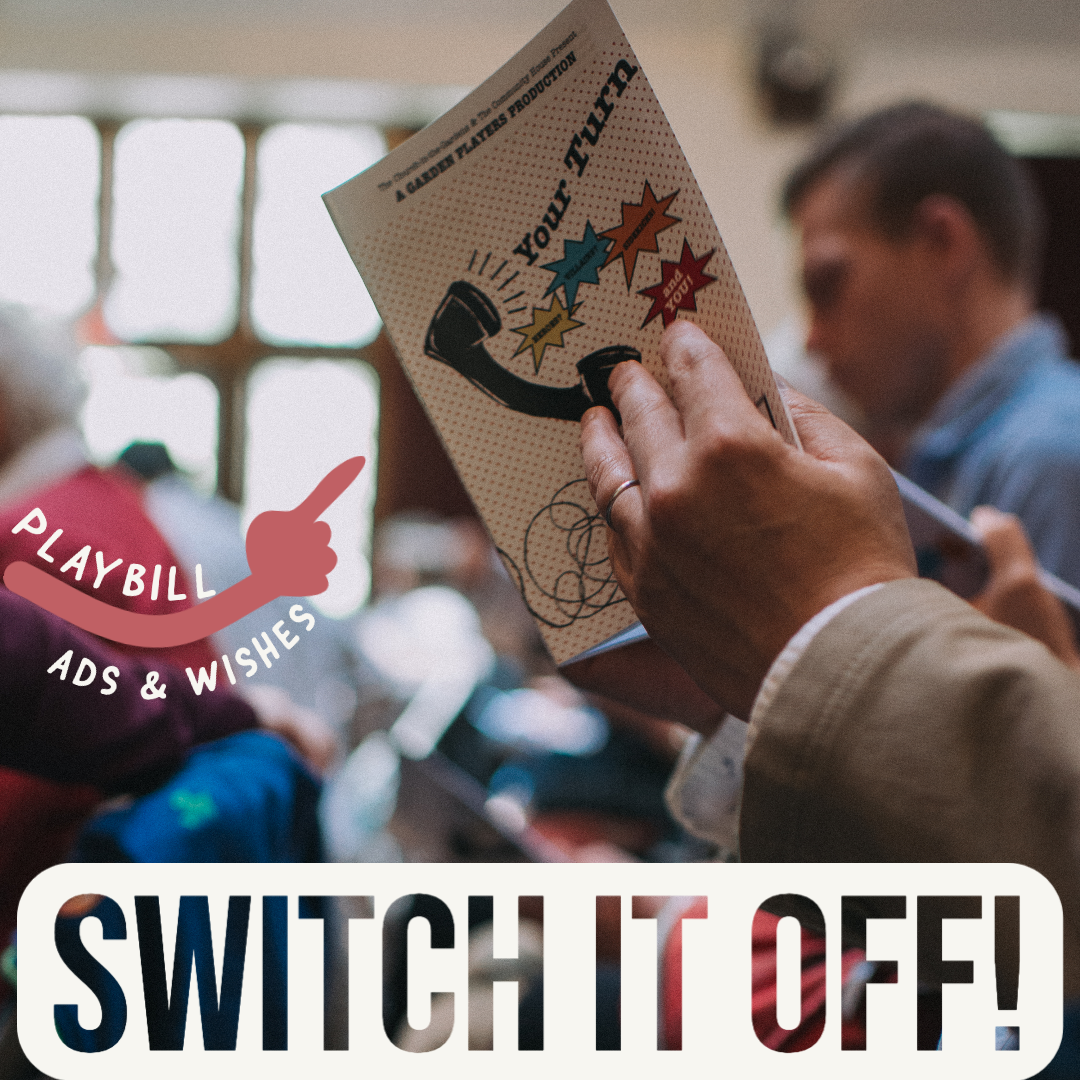 Switch It Off
May 20 - May 21, 2023