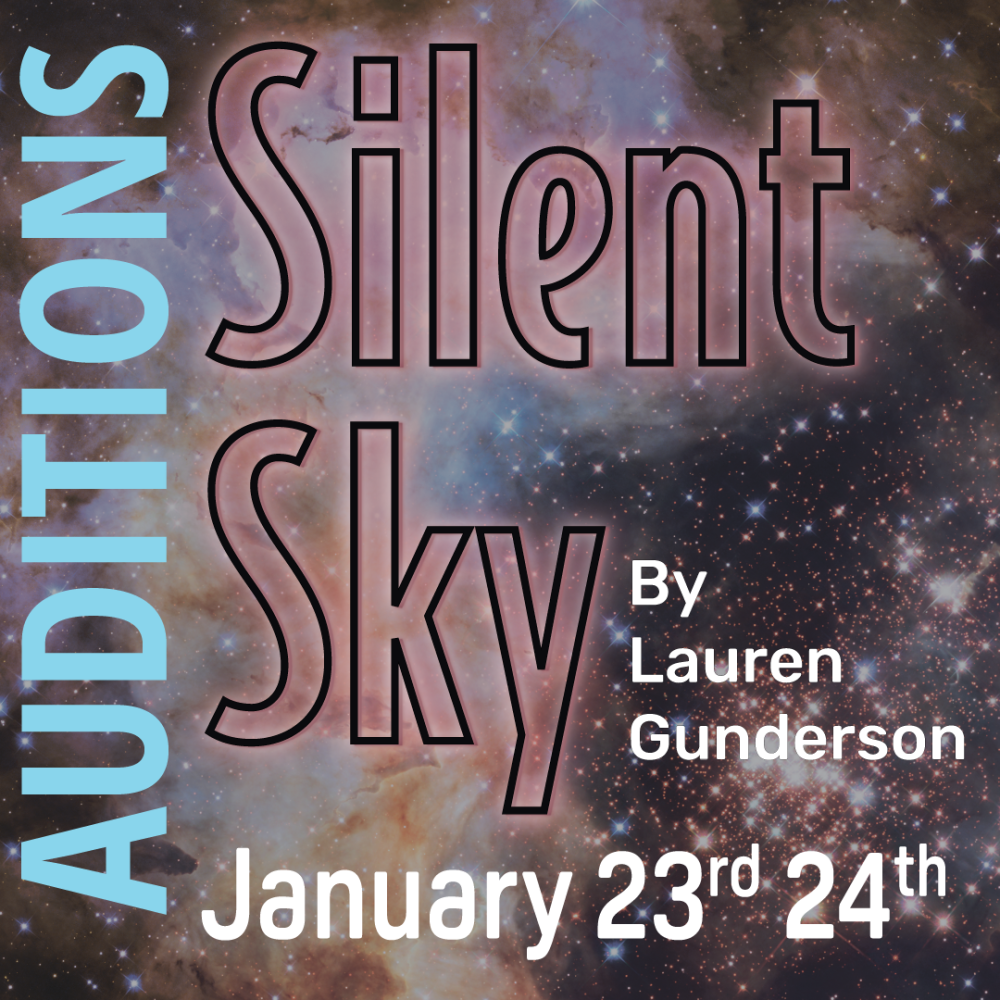 Chamberlayne Actors Theatre will hold auditions for Silent Sky by Lauren Gunderson
January 23-24 at 7:00 PM at Atlee High School
9414 Atlee Station Road Mechanicsville, VA 23116.
Those auditioning should enter through door D4 from the front parking lot.
Performances will be March 24-26 and March 31-April 2 at the school.
All performers are paid.
Director Charles Wax is seeking to fill the following roles. Ages are approximate.
Henrietta Leavitt (LEH-vit), (F) 30s
Margaret Leavitt: (F), 30s
Peter Shaw: (M), 30s
Annie Cannon: (F), 40s
Williamina Fleming: (F), 50s (Scottish dialect if possible.)
Audition sides May be downloaded from the links bellow
Side 1 - Margaret & Henrietta
Side 2 - Henrietta & Peter
Side 3 - Annie, Henrietta & Williamina
Side 4 - Annie, Henrietta & Williamina
Side 5 - Henrietta & Williamina & Peter
If you have questions or need to arrange an alternate audition time, you may contact the CAT at [email protected] or call Chamberlayne's new number at 804-362-2950
Active Fundraisers
We're currently raising money! Visit the fundraising pages below to learn more.
Donate to CAT and advertise in our Program this Season!
One great things we do at CAT is offer our patrons a place in our programs to advertise their business, shout out an important event, or even shine a bright light on someone involved in the show they know! You can make a donation directly on this site and reserve space in the program for one of our shows this season. Each space you donate for will be good for the run of one of our three main-stage productions this season. As soon as you donate one of our board members will reach out to you (so don't forget to leave your contact info at checkout) to coordinate with you and find out during what show you want your spot to appear and if you have something already prepared or need something created to place in the program. Oh and there's one last thing, each space you donate for are 100% TAX DEDUCTIBLE. HOW GREAT IS THAT?!
Learn More