Welcome to the sixth street Melodrama and theater

If you have EVER participated in a Sixth Street Theater performance (e.g. cast, set, costumes, lights, tickets, concessions...) you are invited to join the 40th Season Reunion Performance in March 2024. Contact Cindy Bentley at [email protected] or Norma Douglas at [email protected] or call the theater at 208 752 8871 to express your interest by January 15, 2024.
Reunion performances will be March 1,2,3; 8,9,10; 15,16,17 with minimal full cast rehearsals. Choose to perform in all nine shows or just one weekend. All Sixth Street alumni are welcome to be a part of this reunion event.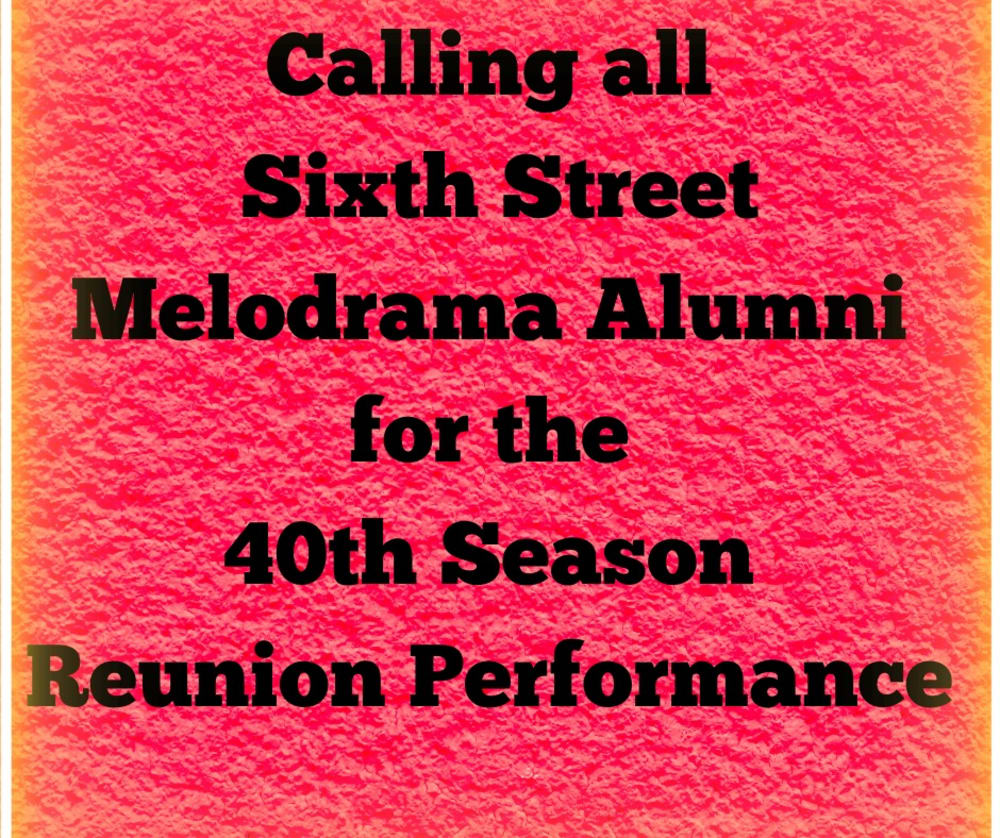 Christmas at the Sixth Street Theater
Dec 08 - Dec 10, 2023
40th Anniversary Special Music and Variety Show
Mar 01 - Mar 17, 2024