Images from past productions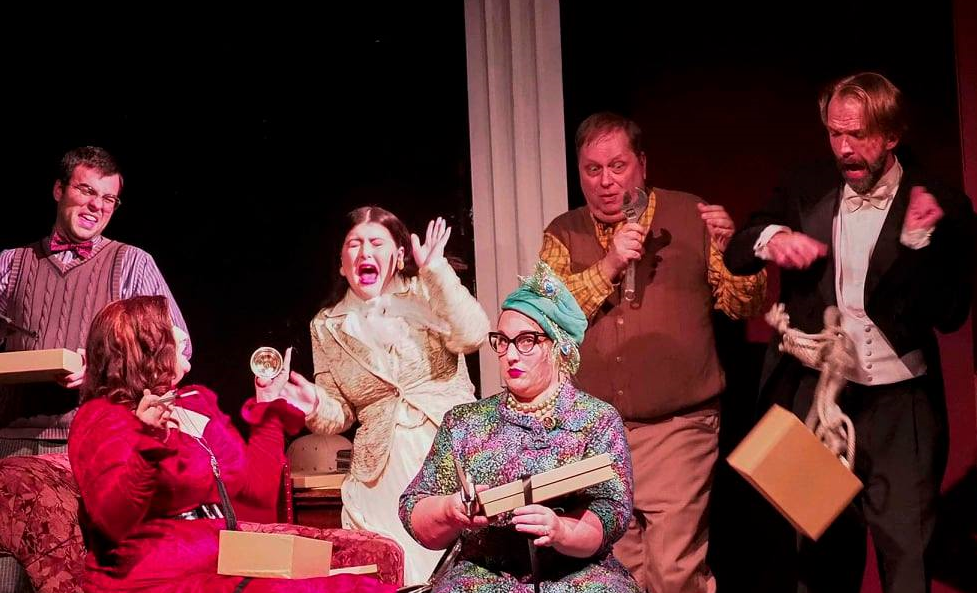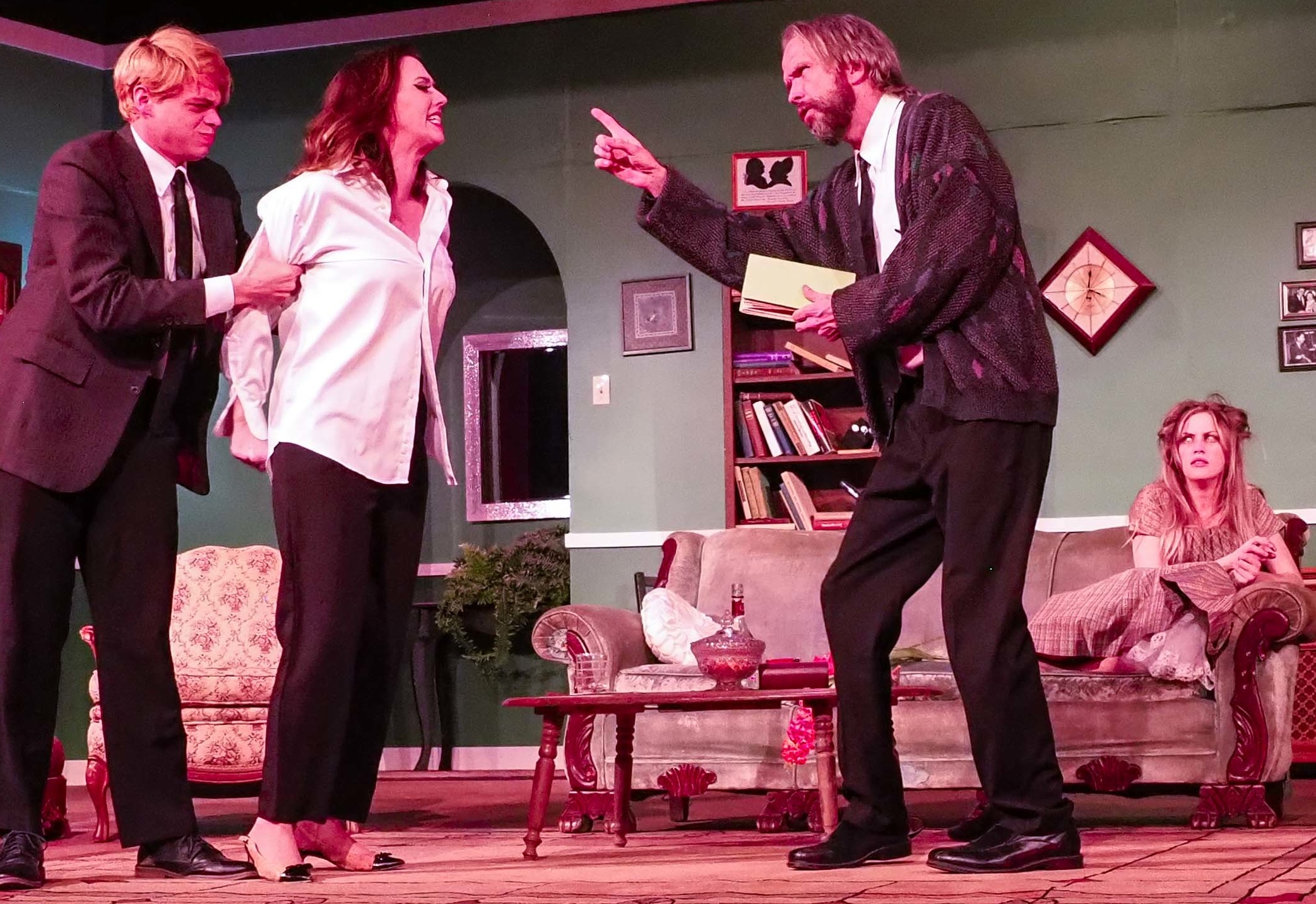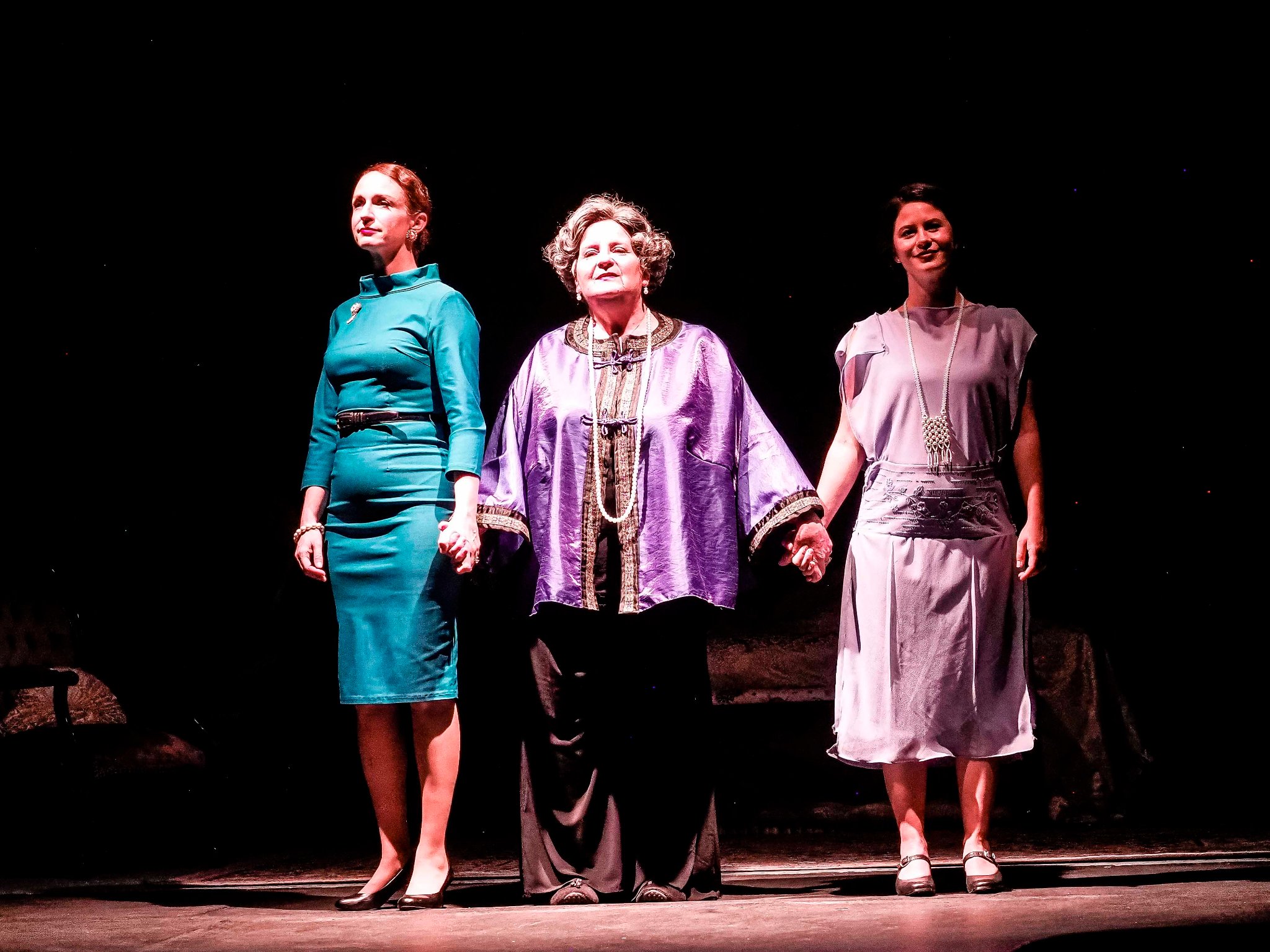 UPCOMING AUDITIONS
| | | Audition Dates | | | Play | | | Director | | | Performance Dates | | |
| --- | --- | --- | --- | --- | --- | --- | --- | --- | --- | --- | --- | --- | --- |
| | | June 19-20, 2023 | | | The Rainmaker | | | Adam Singleton | | | August 11-13 and 18-20, 2023 | | |
| | | August 21-22, 2023 | | | Dracula | | | Scot Miller | | | October 6-8 and 13-15, 2023 | | |
| | | October 9-10, 2023 | | | Dinner with Friends | | | Keith May | | | December 1-3 and 8-10, 2023 | | |
| | | December 4-5, 2023 | | | Wrong Window | | | Mike Stephens | | | February 2-4 and 9-11, 2024 | | |
| | | TBD | | | The God Committee | | | Gary Varner | | | April 5-7 and 12-14, 2024 | | |
| | | TBD | | | Moonlight and Magnolias | | | Tyler Sparks | | | May 17-19 and 24-26, 2024 | | |

FREQUENTLY ASKED QUESTIONS
DOES IT COST ANYTHING TO PARTICIPATE AT ACT?
Nope, never, no way. Abilene Community Theatre prides itself on the fact that we involve those who are interested in the performing arts at no cost.
WHAT IS THE HISTORY OF THE ABILENE COMMUNITY THEATRE COMPLEX?
Abilene Community Theatre (ACT) presented its first play in November 1954 in the Fair Park Municipal Auditorium. In 1968, ACT built a permanent home in its present location and was chartered by the State of Texas. During its first eleven years, ACT plays were directed by volunteers from the community. For the years 1965 to 2010, the theatre employed professional, artistic directors. Since late 2010, the theatre has again tapped volunteer guest directors from the community, with great success. ACT produces six major productions each season. This non-profit, 501c(3) tax-exempt organization is governed by a board of directors and financed by the sale of season memberships, show sponsorships, and grants
IS THE SPACE AVAILABLE TO RENT, AND WHAT DOES IT COST?
Yes, there are times when our stages are dark, and we can meet the rental needs of our community members. The best way to check availability of the space is to contact the President, Scot Miller, at [email protected], with all relevant information such as dates, times, reasons for usage, etc. He is the only person who can approve or deny a rental and check out keys. We try our best to keep our pricing affordable for everyone.
Rental prices listed below are per day:
| | |
| --- | --- |
| ACT Mainstage | $200/day + $50/day for light booth operator |
| ACT II Black Box | $100/day |
| Full venue (ACT/ACT II) | $250/day + $50/day for light booth operator |
HOW CAN I SUPPORT ABILENE COMMUNITY THEATRE?
The easiest way to support us is by becoming a subscriber through our website. We offer different Patron Levels, each with their own set of perks. We also accept donations online.
HOW DO I DONATE GOODS TO ABILENE COMMUNITY THEATRE?
We can only accept donations by appointment only. If you have any clothes, furniture, small items, etc., to contribute, please contact Scot Miller at [email protected].
HOW DO I GET INVOLVED?
Show up! We have auditions six times a season, and work calls are typically held on Saturday (10 AM - 3PM) during our season. No experience is necessary, and ACT never turns a person away on the basis of experience, race, religion, sexual orientation, or socioeconomic status.
DO YOU OFFER COMMUNITY SERVICE HOURS?
Yes, we do! People and organizations needing community service should reach out to schedule a time with our Facilities Chair, Aaron Schutter. He can be reached at (325) 320-8460.
IS ALCOHOL ALLOWED ON THE PREMISES?
The City of Abilene in 2019 approved our serving "free" alcoholic beverages at the concession stands at Abilene Community Theatre, following TABC Rule 33.79(b)-(c). Renters may bring their own alcohol when they are using the space. Unfortunately, ACT is not BYOB, so please leave your own alcohol at home.
WHEN ARE THE NEXT AUDITIONS? HOW DO I PREPARE?
We look forward to meeting you! Auditions are announced here on our home page, and on Facebook and Instagram. Every audition is different, but typically the director will ask you to do a cold (unprepared) reading from the script - sometime alone, sometimes with a group. Every director is different and will ask for different things. However, it is good practice to have one memorized monologue that you are prepared to give, as many directors ask for that in their audition notices.
IS THERE A DISCOUNT IF I BRING A GROUP TO SEE A SHOW?
Absolutely! For groups of ten or more people booking together, enter the Promo Code GROUP when you make your purchase online, and your group price will be discounted by 10%. If you have any questions or prefer to have us secure your tickets, send an email to Scot Miller, [email protected].
HOW MUCH DOES IT COST TO RUN A THEATRE?
You'd be surprised how often we get asked this question! Just to run the bare basics (electricity, insurance, and phone/internet) costs over $3,000 every month. Royalties for shows cost between $600-$5,000 a production. Once you add in the cost of set construction, concessions, and things like gas and toilet paper… our monthly bills usually range between $5,000-$7,000 depending on the month. That's without having any hired staff! Now is a good time to mention that every single penny raised helps ACT and 100% of what you donate is used by this organization to keep its doors open.

2022-23 ACT BOARD OF DIRECTORS
Joe Davis

Larry Wheeler

Chair, Facilities and Maintenance Committee

Andrew Ladyman

Eric Mallet
Rob Marcelain

David Payne

AJ Simpson

Sammi Jo Magee

Vice President of Planning and Development
President Elect

Kassidy Payne

Chair, Marketing Committee

Pierce LoPachin

Treasurer; Chair of Finance Committee

Gary Varner

Vice President of Production; Chair of Production Support Committee

Scot Miller

Buddy Smith

Chair of Education Committee

Holly Bentea