About
The Moonstone
First published in 1868 as a serial in a Charles Dickens publication, Wilkie Collins's The Moonstone is considered the first detective novel in British literature, and is still one of the best, as witnessed in this thrilling adaptation filled with romance, suspense, humor, and chills.

Word of Colonel Herncastle's death reaches Verinder Hall in Yorkshire just days before Rachel Verinder's 18th birthday. With it comes news that a priceless gem, the Moonstone, will be passed down to Rachel on her special day. The colonel had acquired the gem through nefarious means, and Rachel's mother suspects the diamond is cursed. Complicating matters more, a suitor of Rachel's, longtime family friend Franklin Blake, knows for a fact that the Moonstone is being sought after by a mysterious Indian man.

Despite these ominous warnings, Rachel cannot be swayed to part with the Moonstone. But before a night has passed, the gem goes missing, and Franklin calls on crusty Sergeant Cuff to investigate. There may be only one Moonstone, but there are plenty of suspects, including a housemaid with a troubled past, a frustrated suitor, a quack physician, the menacing Indian stranger, and even Rachel herself.
Performing Arts Center on the Square
Our Story
On August 20, 1999, a performance of Neil Simon's 'Rumors' opened for an audience of 55 people at 111 Arch Street in Searcy, Arkansas, and a great tradition began impacting a small town.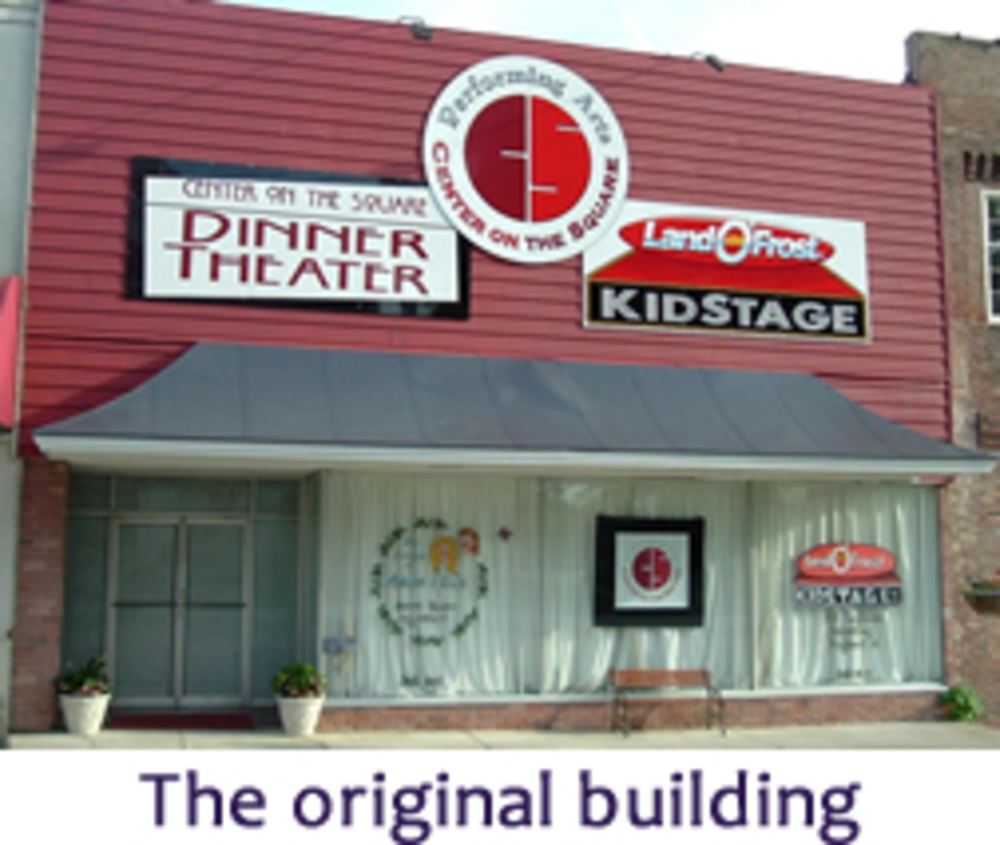 Opening a dinner theater in a town of 14,000 people proved to be an adventure for founder, Lana Hallmark, who had recently retired from teaching drama at Searcy High School. As the proprietor of a for-profit organization, Hallmark directed shows and organized caterers for nearly four years before she invited community leaders to participate with her in further developing the organization. In April of 2003, the non-profit 501(c)(3) Performing Arts Center on the Square, PACOTS for short, began with a board of twelve members. Hallmark was named Executive Director and continued to shoulder most of the responsibilities for running the business and the productions until 2011.
All of that came to a screeching halt when the Covid-19 Pandemic began in March of 2020. Like many other theaters around the world, PACOTS shuttered its doors, hoping that one day they would become open to the community once more.
After being closed for a year, the theater re-opened in the Summer of 2021, with a few changes. The largest change, due to the ongoing pandemic, was the decision that Performing Arts Center on the Square would no longer be a dinner theater, at least for the time being. Instead, it would be a regular community theater, with hopes to expand and grow in new directions.
Performing Arts Center on the Square now has volunteer directors, two part-time paid staff positions, as well as a Board of Directors. The Board directs administrative functions, fundraising activities, special events, and orchestrated the purchase and renovation of a new facility in 2012. The theater currently has a Board of eight members, with the current Chairperson of the Board being Cathy Liles.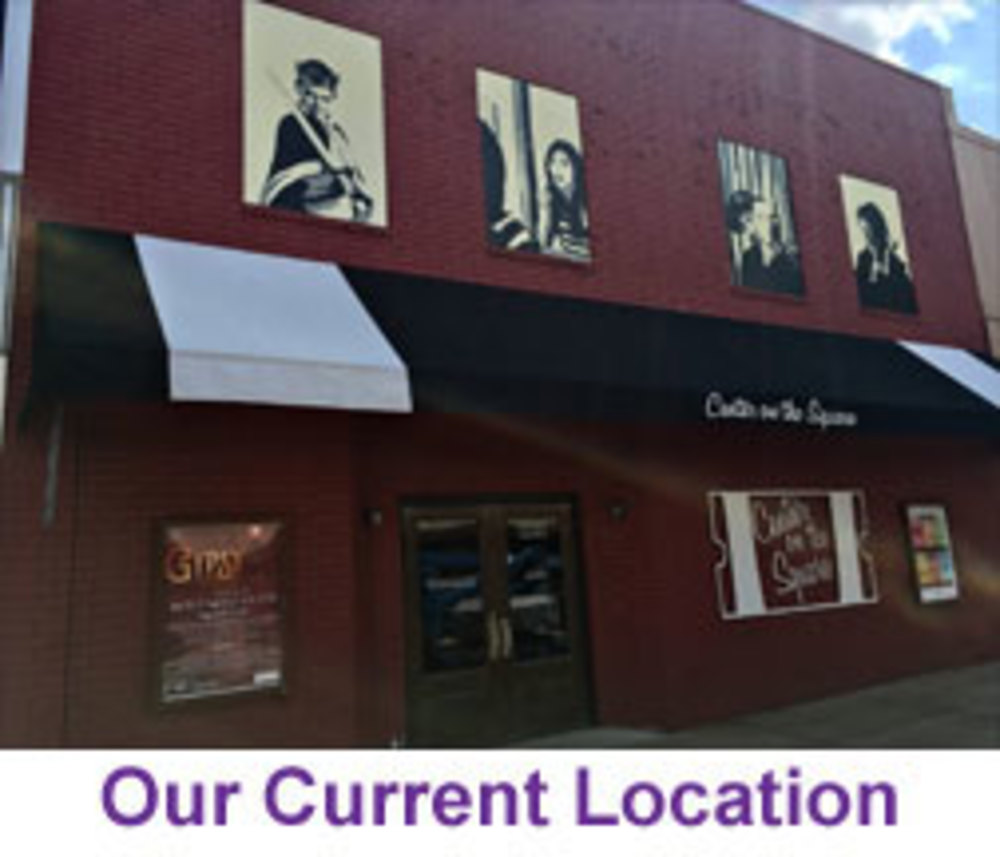 The theater offers a variety of plays and musicals throughout the season, utilizing local talent, directors, and volunteers from Searcy and White County and the surrounding areas, giving participants an opportunity to study and grow in their knowledge and theater experience. In addition to the regular-season schedule, Performing Arts Center on the Square offers technical, performance, and learning opportunities through our KidStage program.
KidStage began in the summer of 2000 with eight students, and now is a year-round program with sessions offered in the Spring, Summer, and Fall! The program has attracted the attention of one of Searcy's largest businesses, Land O'Frost, which has made a long-term commitment to support the program. Children from 4th-12th grade are split into age appropriate groups where they learn performing skills, audition techniques, and technical aspects of show production including set building, costuming, stage make-up, lighting, sound, and more! Each class culminates in a production to showcase what they have learned along the way.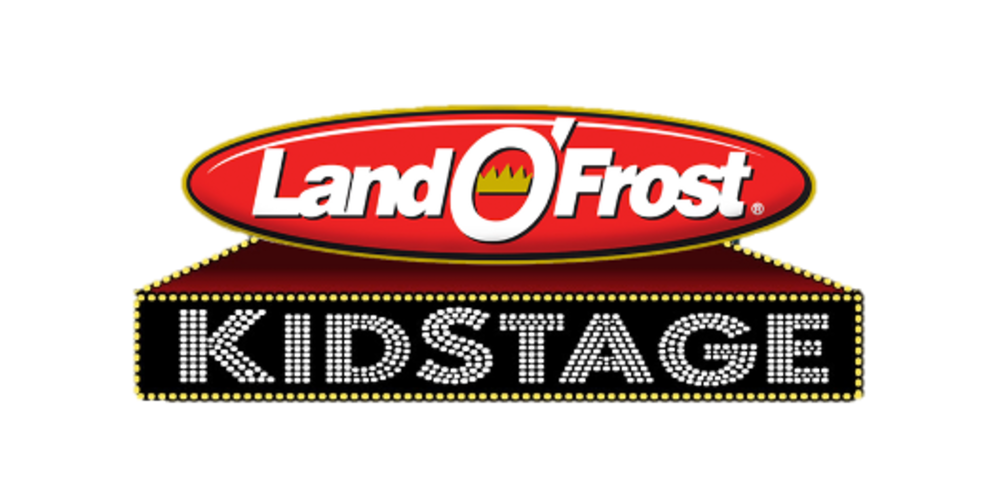 Local businesses have supported the efforts of Performing Arts Center on the Square and its contribution to the overall quality of life in the region by sponsoring shows and events, purchasing advertising, and promoting the productions to their employees. The theater is also open as a venue to the community to host events such as, but not limited to, concerts, banquets, stand-up comedy routines, and more!
Since its inception, Performing Arts Center on the Square has become a Searcy tradition, a place to meet new people, develop friendships, be entertained, entertain others, and give back to the community. The Board of Directors is honored to serve this region of the state by sustaining the performing arts for everyone to enjoy.
Our Mission
Performing Arts Center on the Square will nurture artists, technicians, volunteers, and audience members by providing opportunities for them to study and enjoy the art of theater. It will have a significant impact on the level of arts participation in the community by undertaking a wide range of artistic endeavors.