Rumors Directed by Eric Jansen
April 21-29 2023
At a large, tastefully-appointed Sneden's Landing townhouse, the Deputy Mayor of New York has just shot himself. Though it's only a flesh wound, Charley Brock's self-inflicted injury sets off a series of events causing four couples to experience a severe attack of Farce.
As their tenth wedding anniversary party commences, Charley lies bleeding in another room, and his wife Myra is nowhere in sight. Ken Gorman and his wife Chris, scramble to get "the story" straight before the other guests arrive. As the confusions and miscommunications mount, the evening spins off into classic farcical hilarity.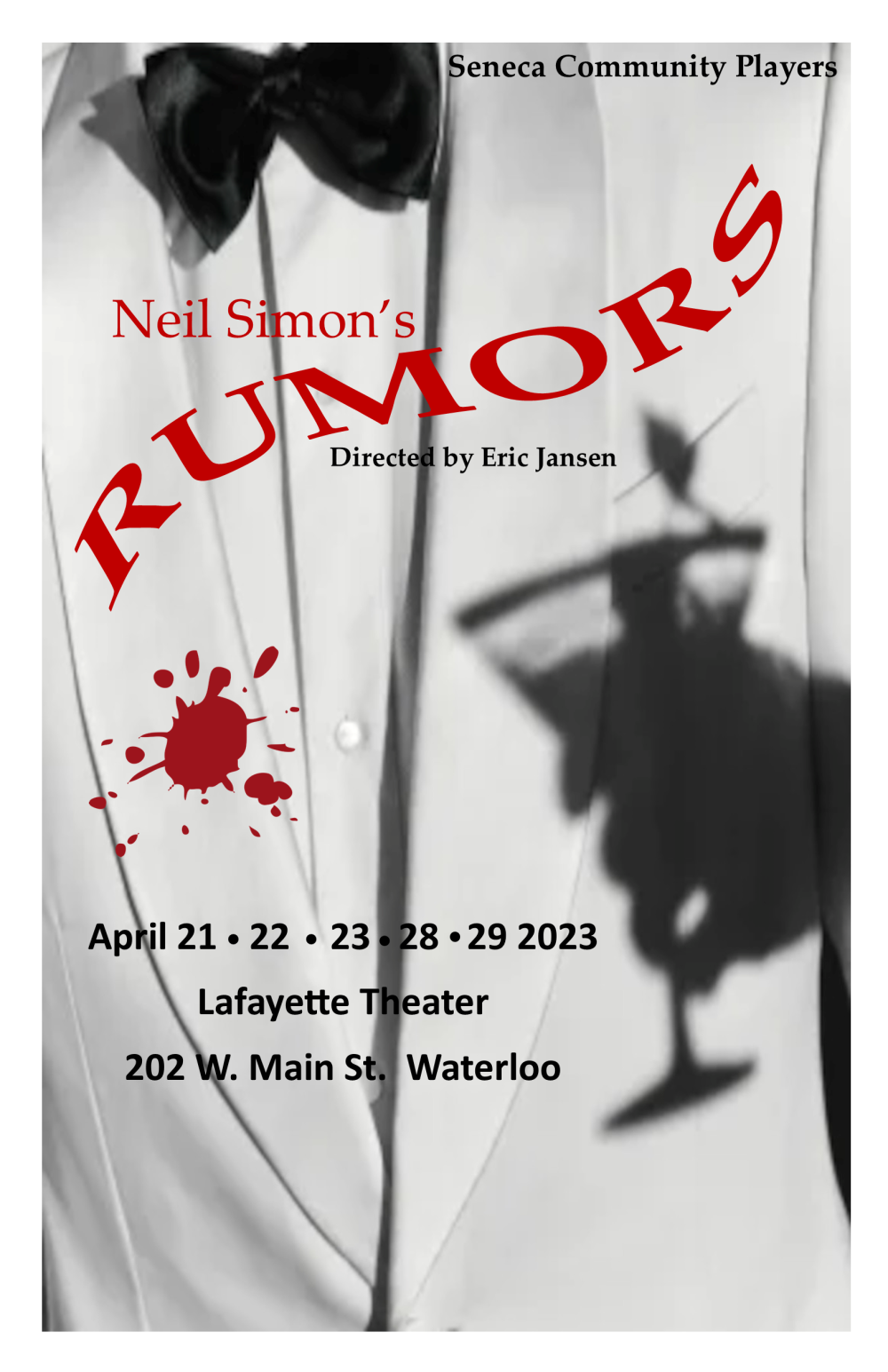 Chicago Directed by Chris Boulter
June 9-17, 2023
After 26 years, CHICAGO is still the one musical with everything that makes Broadway shimmy-shake: a universal tale of fame, fortune, and all that jazz, with one showstopping song after another and the most astonishing dancing you've ever seen. No wonder CHICAGO has been honored with 6 Tony Awards®, 2 Olivier Awards, a Grammy®, and thousands of standing ovations. As we celebrate our 26th anniversary — plus the return of Broadway and a new, all-star cast — you've got to come see why the name on everyone's lips is still…CHICAGO.
Oliver! Directed by Doug and Susan Avery
August 18-26, 2023
Consider yourself at home with Lionel Bart's classic musical based on the Charles Dickens novel, Oliver Twist. The Tony and Olivier Award-winning show is one of the few musicals to win an Academy Award for Best Picture and is widely hailed as a true theatrical masterpiece by actors and audience members alike.
The streets of Victorian England come to life as Oliver, a malnourished orphan in a workhouse, becomes the neglected apprentice of an undertaker. Oliver escapes to London and finds acceptance amongst a group of petty thieves and pickpockets led by the elderly Fagin. When Oliver is captured for a theft that he did not commit, the benevolent victim, Mr. Brownlow takes him in. Fearing the safety of his hideout, Fagin employs the sinister Bill Sikes and the sympathetic Nancy to kidnap him back, threatening Oliver's chances of discovering the true love of a family.
Oliver! is a musical theatre masterpiece, perfectly showcasing the talents of a large ensemble cast as they bring these classic characters and score to life.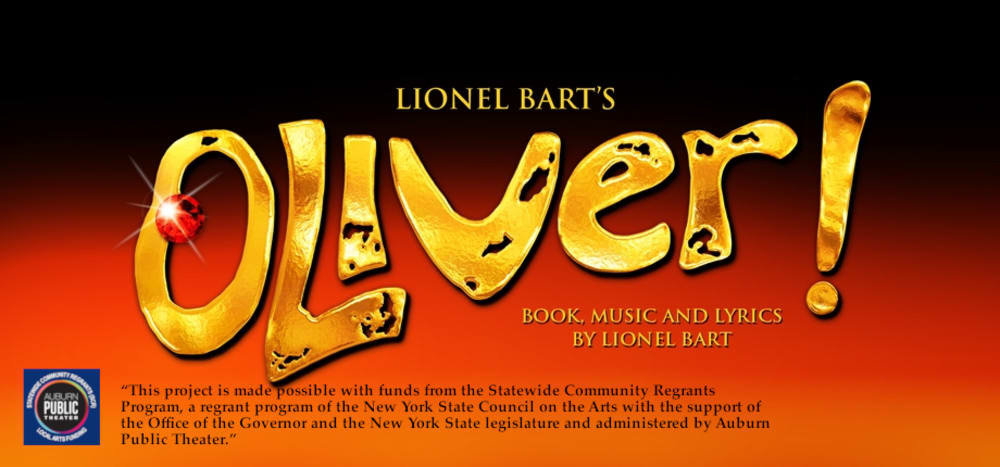 MISERY October 20-29 Directed by Becky Bly
Adapted from the Stephen King book and subsequent movie, Misery follows successful romance novelist Paul Sheldon, who is rescued from a car crash by his "Number One Fan," Annie Wilkes, and wakes up captive in her secluded home. While Paul is convalescing, Annie reads the manuscript to his newest novel and becomes enraged when she discovers the author has killed off her favorite character, Misery Chastain. Annie forces Paul to write a new "Misery" novel, and he quickly realizes Annie has no intention of letting him go anywhere. The irate Annie has Paul writing as if his life depends on it, and if he does not make her deadline, it will. Download the Audition Packet (pdf)
Auditions - Sunday, Aug. 6 @ 6pm & Monday, Aug. 7 @ 7:30pm
Callbacks - Tuesday, Aug 8 @ 7pm
103 Fall St., Seneca Falls.
For more information contact the director: 315-651-5814
Haunted House October 13-21- Directed by Jason Hurdle
A return of a Seneca Community Players favorite. A good old fashioned haunted house. Two levels of scare are available depending on how brave you are.
Merry Christmas George Bailey! Directed by Seth Kennedy and Katie Hockey
December 8-10 at The Bijou Theatre (1st Presbyterian Church of Seneca Falls)
December 15, 16 Lafayette Theater Waterloo
A return of a perennial holiday favorite. This live production of the 1947 Lux Radio presentation of "It's a Wonderful Life" includes sound-a-like actors, live music and sound effects. Show run time is approx. 1 hour 15 minutes, no intermission.